"Where Caring Comes From "Our Hearts" and Loved Ones can Age in Place."
ALL TOURS ARE BY APPOINTMENT ONLY!
Please call Pam to schedule: 262-279-9990
A Life of Comfort and Compassion for Your Loved One
Burr Oak Manor in Genoa City, Wisconsin is a 33-bed State Licensed CBRF (Community Based Residential Care Facility).
We have a unique license and VA Certification which encompasses care for independent individuals as well as those requiring total care at an affordable cost. Category A-C, Independent to Total Care. Burr Oak Manor has Private and Semi-Private room and Suites designed for Adults and Seniors requiring various levels of Assisted Living.
Our staff, program and environment support the specialized needs of persons with Physical Disability, Advanced Aged, Memory Loss, Alzheimer's, other related Dementia Disorders, Mental Illness and Traumatic Brain Injury.
You may continue to use your current physician(s) or utilize any/all of our team of onsite physicians which include: Primary Care Provider, Optometry, Dental, Podiatry, Audiology, Psychiatric/Psychology professionals who manage Alzheimer's, Dementia, Anxiety, and much more. Our physicians make good old fashion "house calls" – they come right into the manor to see our residents.
At Burr Oak Manor our residents can age in place without having to relocate to another environment regardless of change in medical condition.
Our home-like environment offers personalized, supportive care tailored to meet each resident's individual needs. We promote independence, resident rights, maintenance of dignity and socialization in a healthy, therapeutic, safe, and secure environment.
LIVING each day to the fullest requires CARING for the WHOLE person: Social, Spiritual, Emotional, Nutritional, Physical, Rehabilitative and Recreational Needs.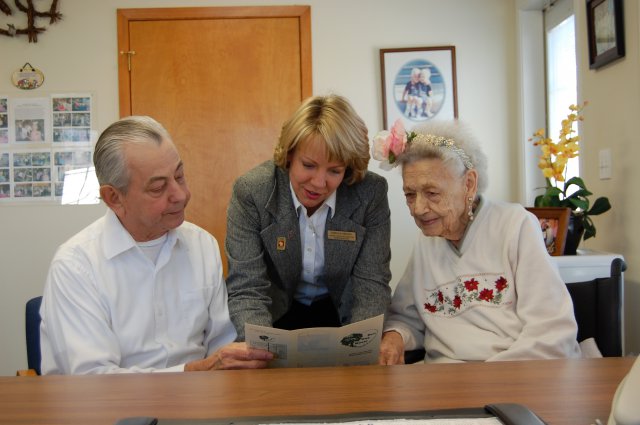 Amenities and Services included in the monthly rates are:
Our Registered Nurse(s) and compassionate full-service staff have a rehabilitative nursing philosophy.
Registered Nurse health assessments, treatments, and medication management programs.
24/7 skilled caregiver staff providing daily personalized Resident Care.
Special Diet/Nutritional plans: Healthy Home Cooked Meals and Snacks prepared fresh daily.
Therapeutic Activity Program: Pet Therapy, Reminiscent Therapy, Memory Support, Music Therapy, Intergenerational Therapy, Horticultural Therapy, etc.
Daily Housekeeping and Laundry Services.
Secured Courtyard – Gazebo and Raised Flower & Vegetable Gardens.
Spiritual Services (Non-Denominational).
Birthday and Holiday Celebrations, Individualized Activities, and Community Outings.
Private and Semi-Private Rooms, Suites/Apartments with Bedside Nurse Call System and Central Air Conditioning.
Other Amenities and Services Available:
Rehabilitative/Restorative Physical Therapy, Speech Therapy, Occupational Therapy and Respiratory Therapy.
Psychiatric Care.
Respite Care/Day Care/Post-Operative Care, Podiatry Care, Hospice and Palliative Care.
Onsite Beauty/Barber Services.
All Resident Rooms are Cable and Telephone Ready.
Escorted Transportation to Medical Appointments.
Ask us about our other Independent living options/housing!
ALL TOURS ARE BY APPOINTMENT ONLY!
Please call Pam to schedule: 262-279-9990